My Sales
The lower the price of a product is, the higher the demand. Most are interested to buy SALE items, especially when it comes to clothing. What's lacking is a master key for receiving information about the latest announced sales. At the moment, the only avenue for this valuable knowledge gained is through the physical venture into a mall or strip, as well as the use of online mediums and social media. Upon the dawning of this realization, it was decided to create an all-purpose user-friendly platform for the promotion of existing retail businesses and their collections.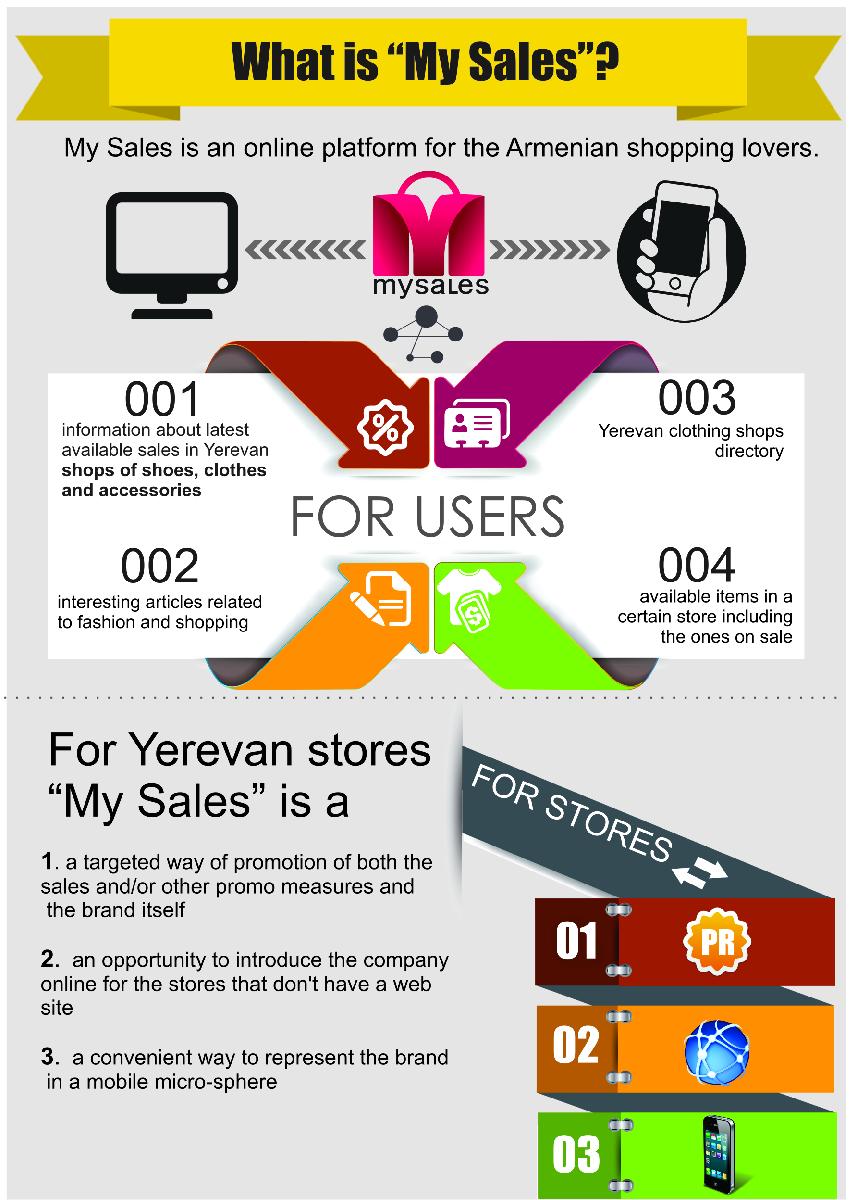 My Sales is an online platform for the Armenian shopping lovers.
Here you can find:
- latest available sales in Yerevan shops of shoes, clothes and accessories;
- interesting articles related to fashion and shopping;
- Yerevan shops directory;
- available items in a certain store including the ones on sale
The idea was generated on April 2013. In a few months the core team was gathered.
The Team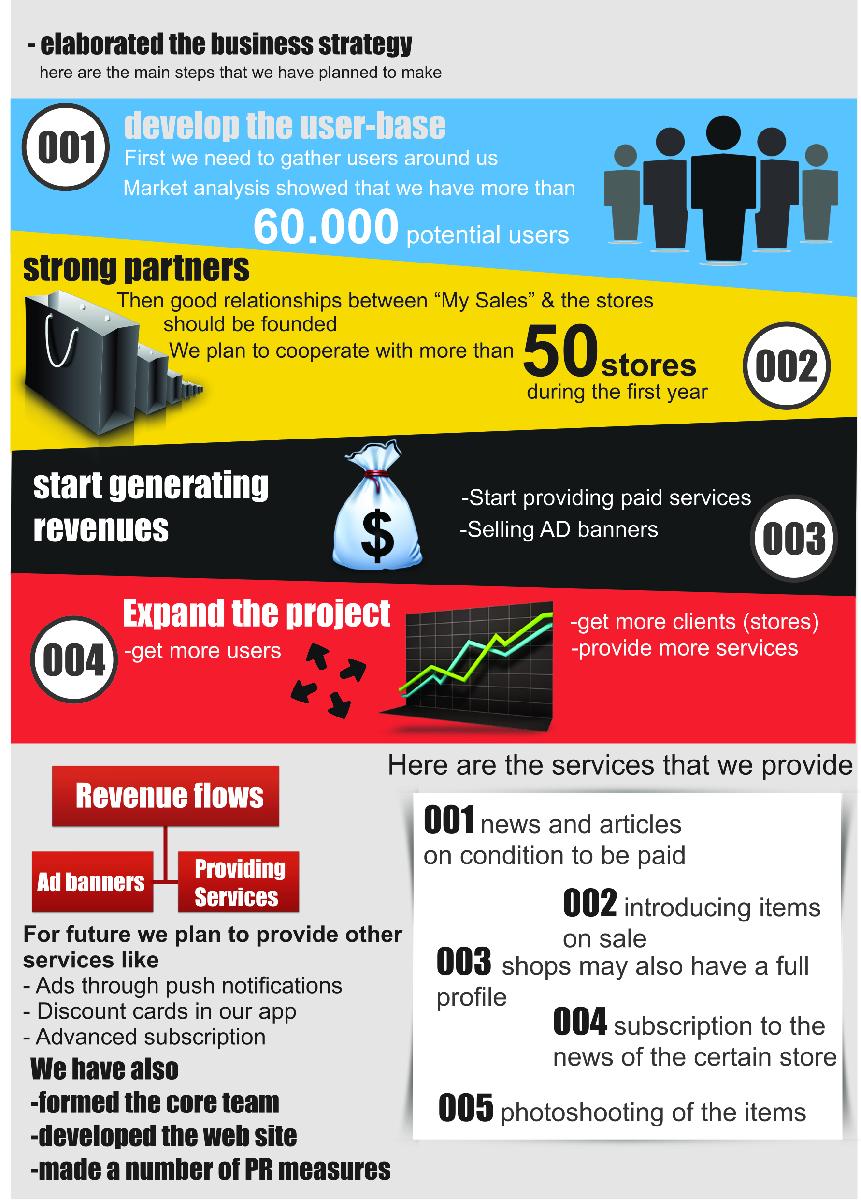 Zhenya- GUI designer, team lead and project manager
Lilit- PR specialist, content manager
Barsegh- web developer
Diana- sales and marketing specialist
Thanks to the previous experience all the members of the team have had, we decided to participate in any kind of events/contest to increase the number of people that are informed about "My Sales". Here the contests where we have participated with project "My Sales".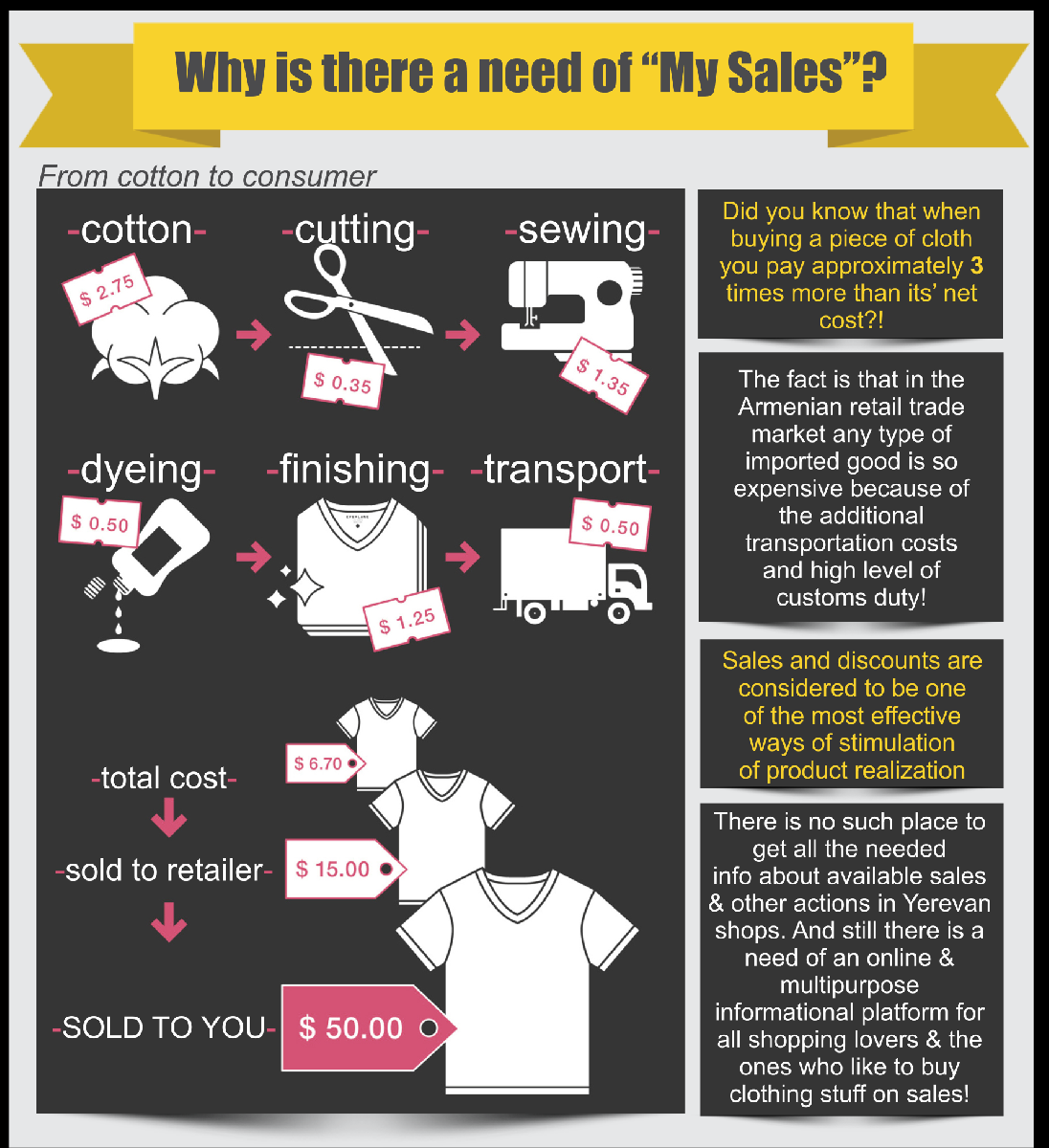 • Digicamp (innovative camp for young entrepreneurs) organized by UITE "My Sales" was chosen to be one of the top 5 best projects among 42 projects. As a prize we had an opportunity to represent our project at Digitec annual IT Expo 2013
http://digitec.am/en/events/digicamp

• ecaHack Yerevan

• Startup Cup Armenia 2013
Here we were announced to be one of the top 7 business model ideas
among 52 others. The winners will be announced in November 18.
http://armenia.startupcup.com/
We have also participated in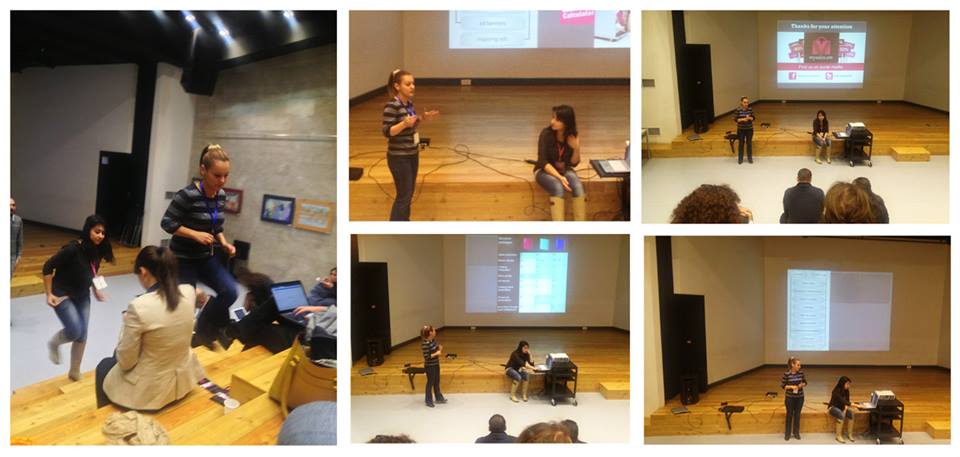 • Digitec business forum 2013
http://digitec.am/en/events/business-forum

• Digitec Expo 2013
http://digitec.am/en/events/digitec